GET STARTED TODAY
Finding the perfect gift for customers – and even friends and family – can be challenging. We're here to help. Whether you're looking for Christmas tins filled with pecan candies or prefer simple boxes stuffed with roasted or plain pecans, everyone on your list will be delighted.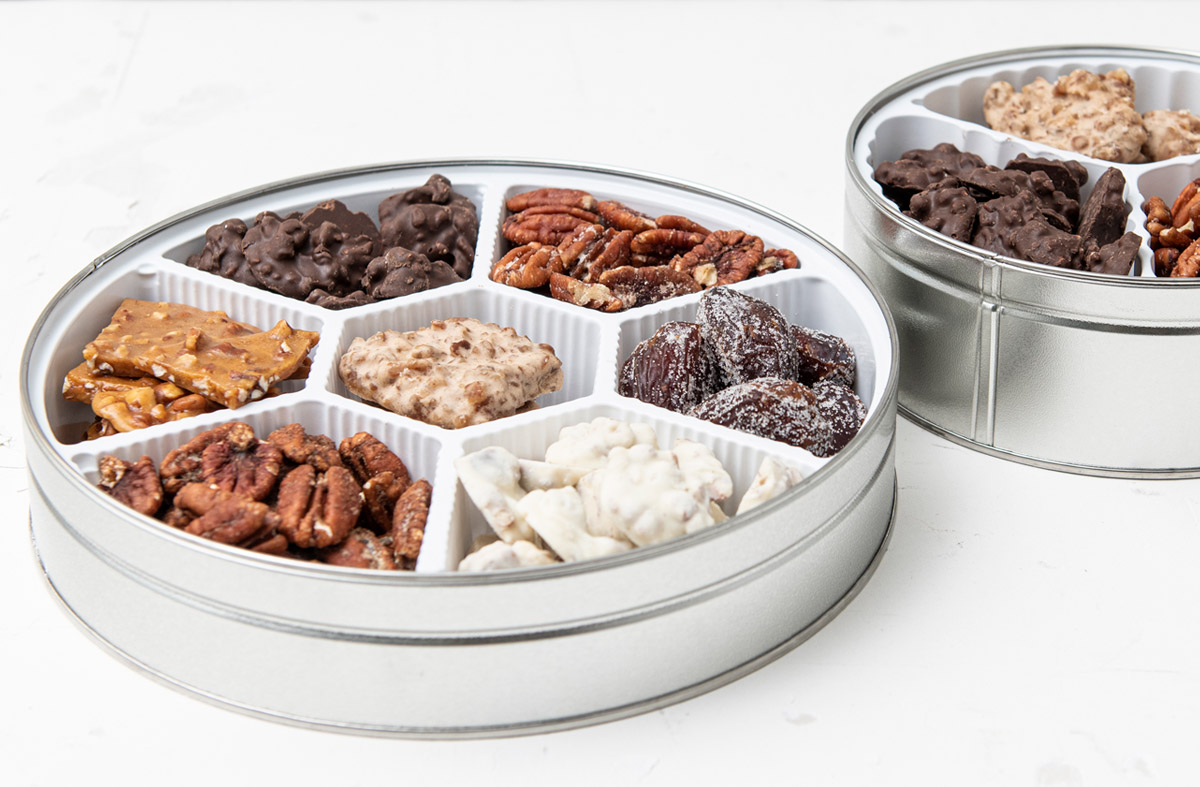 We are here to help with ordering and offer personalized service. If you'd like to speak to someone before ordering, please contact us today to get more information and to start your order. 
THE TINS
Small gift tins are $25 and include 3 candy selections of your choice.
Large sampler gift tins are $35 and include 7 selections of your choice.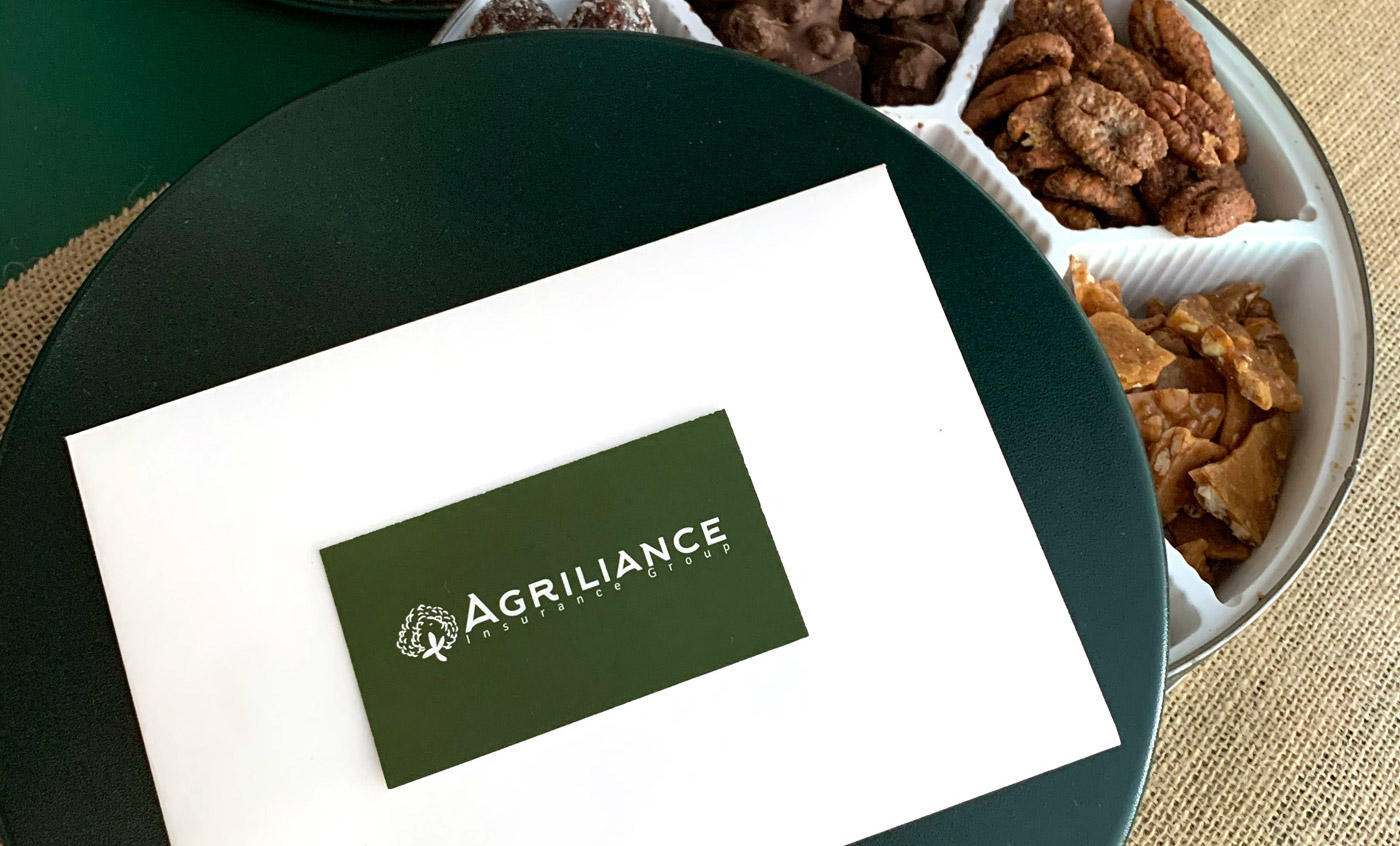 PERSONALIZED TOUCH
Include a personalized message, business card, or other printed materials from your company, at no additional cost.
EASY ORDERING
We can help you find the perfect gift for your budget.
Discounts are available on orders with 50+ tins
on orders placed before November 1, 2023.
Need Help?
From mammoth shelled pecan halves to sampler tins, feel free to get in touch with us if you have questions.